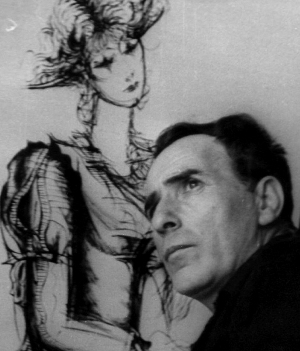 Abovian Karlos (1937-1992)
1937 - born in Vanadzor.
After finishing Secondary school worked at chemical factory as decorator-artist (Vanadzor).
Since 1975 devoted himself only to painting.
Was indulged in self-education in the museums of Yerevan and Moscow, made a close study of albums and books dedicated to the great masters.
As his "teachers" he concerned Armenian miniature painters, as well as Vardges Soureniants, Alexander Bazhbeuk-Melikian, Minas and others.
In the world art he preferred paintings of Rembrandt and Van Gogh. He considered, that the great role in his forming as a painter played the nature of Lori gorge.
1986 - in Czechoslovakia was published the album "Armenian Palette", were along with the works of Minas, Sarian, Bazhbeuk-Melikian were published his five works also.
1987 - six works were presented to the Modern Art Museum (Yerevan).
1992 - died in Vanadzor.