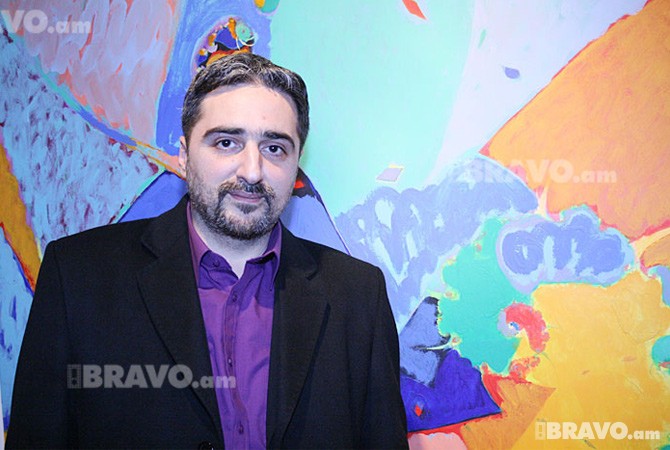 Avetisyan Narek (1969)
1969 - born in Yerevan
1988 - graduated from P. Terlemezian Art College, Yerevan.
1988 - 1992 - advanced studies at the Academy of Fine Arts of Yerevan.
2011 - member of the Artist`s Union of Armenia.
Lives and works in Yerevan.
Solo Exhibitions
"Achrome Performance" at the Cultural center of Lublin (Poland,1992), International Festival of Classical Music curated by V. Spivakov in Colmar (France, 1993), " Biennale of Yerevan " (2000), The Armenian Center for Contemporary Experimental Art (Yerevan, 2009), "Coming back" (Yerevan City Hall Hall, 2011), "Simulacrum" exposal at International Art Salon, (Geneva, 2011), at "Academia" gallery (Yerevan, 2012) , at the Zamek Krolewski ( Warsaw, 2013), "The Girl with the Pearl Earring by Jan Vermeer", Interior Dasein Gallery (Berlin, 2013), in the National Museum, (Szczecin, Poland, 2013).
The works are kept in Modern Art Museum (Yerevan),a great number of works are the property of private collections in Armenia and abroad.